Are you looking for email marketing tools to help manage your business email list?
Email marketing tools make maintaining and building your email lists so easy, allowing you to separate them into different categories, and send relevant content, updates and offers to the people who will actually want to read them!
The good news is, there are so many affordable (and even free!) tools out there, however, the bad news is that you can spend all day looking at various email clients and still be none the wiser.
If you're feeling a bit puzzled by all the different email marketing tools out there – and you don't have time to look through them all whilst trying to run your business – don't worry.
As a digital marketer, I've tested hundreds and hundreds of different email marketing tools, and so I thought I'd give you the benefit of my experience and list the best five here.
After all, it could end up saving you time and quite a few pennies!
1. WordPress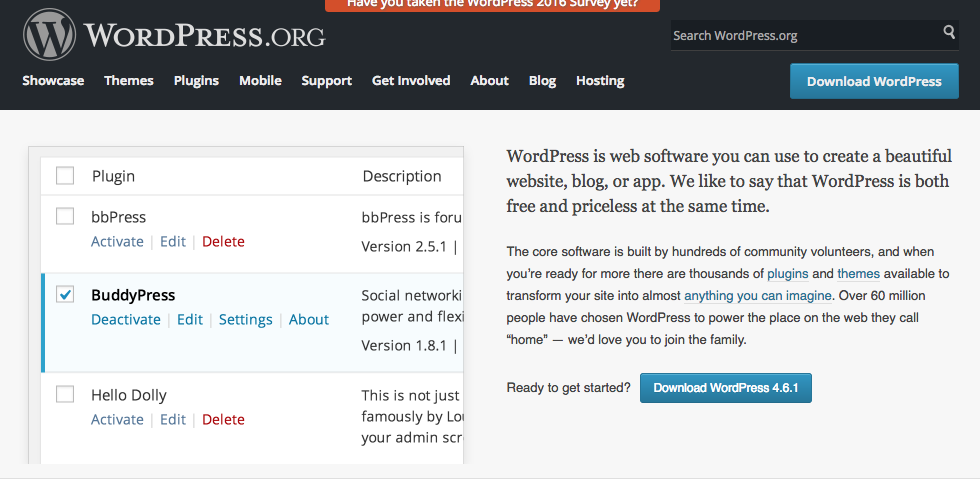 First thing's first; there's no point in getting software to help you manage and engage with your email lists when you have no great content to send them!
Did you know that WordPress now powers 26% of the web? So many users depend on it to put out their blogs and articles, and integrating a WordPress blog on your website is actually surprisingly easy!
Once you have your blog ready to go, you should be using it to answer your best customers' questions, challenges and concerns. A good place to start is to think about some of the questions you hear from customers every day, and then answer each in a detailed blog post!
And there you have it; you'll already have some helpful content to send to some of the people on your list!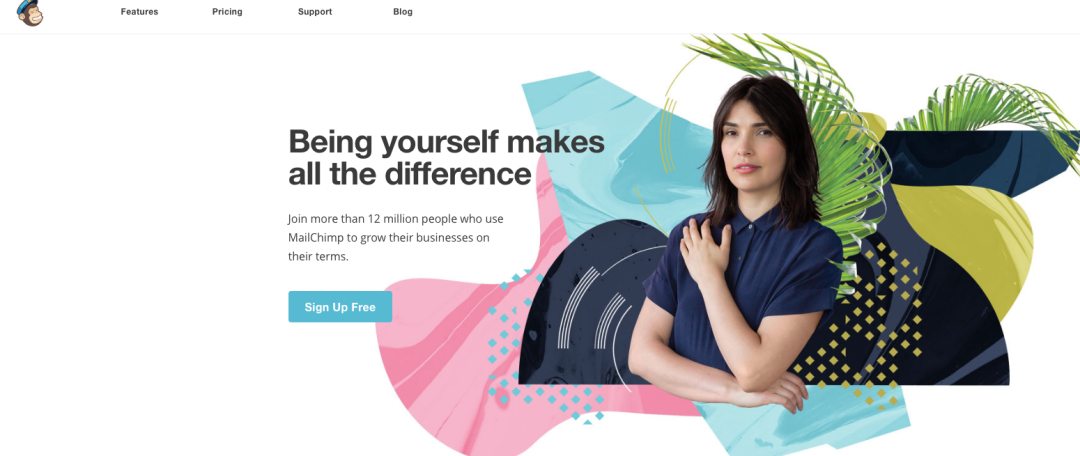 With lots of great, easy-to-use features and integration with various apps such as WordPress, Twitter, Facebook and Google, MailChimp is a popular tool used by small businesses and Fortune 500 companies alike.
It's perfect for automating email messages based on what your visitors are doing on your website, and even better, you can sign up for a free plan which allows you to send up to 12,000 emails for as many as 2,000 subscribers each month. This is great if you're a small business and just want to try things out.
However, if you have more subscribers, or want to take advantage of all of the features this tool has to offer (such as autoresponders) then you'll have to sign up for one of the paid plans, which start at around $10 per month.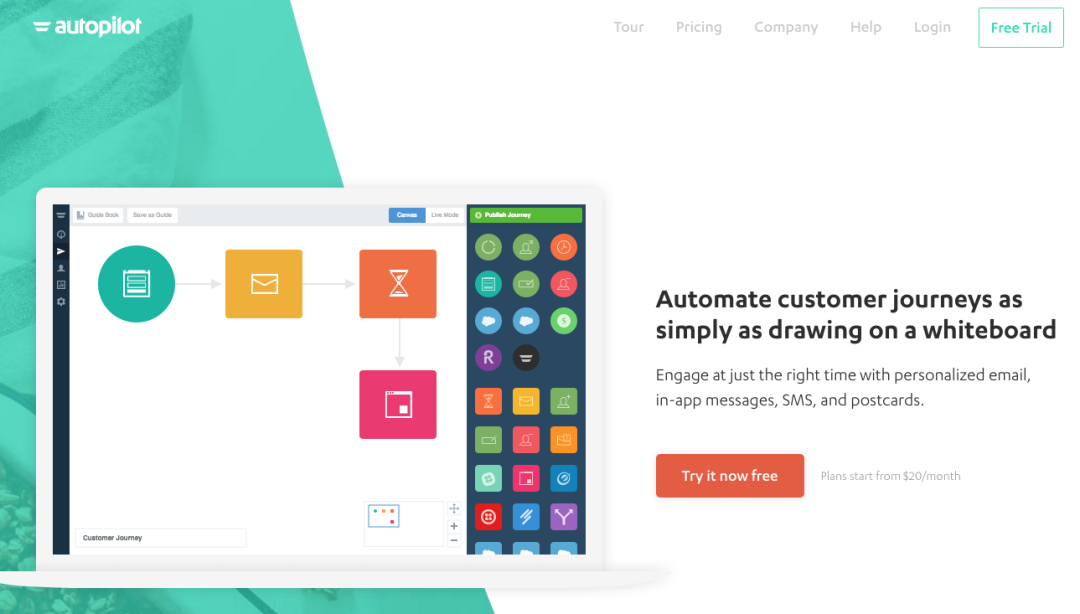 I personally really like Autopilot HQ, as it allows you to send very personalised messages, and add people to various different lists in such an easy-to-use platform. You can also connect various apps to automate tasks and monitor your data.
Autopilot HQ allows you to track your open rate, clicks and conversions in one visually pleasing dashboard, and it takes very minimal effort to make adjustments and watch your revenue go up. Even better, there's a free trial, so you can try it out without any risk!
Another advantage of this tool is that you won't necessarily need landing pages, because it will collect all the data you need from your contact form – however, I'd highly recommend using dedicated landing pages to increase your conversions.
However, the one problem with Autopilot HQ is that it doesn't allow you to send a block of emails out as soon as one of your blogs is published, whereas MailChimp does, so unfortunately you need both. It also doesn't allow for RSS-to-email, which is a bit of a problem.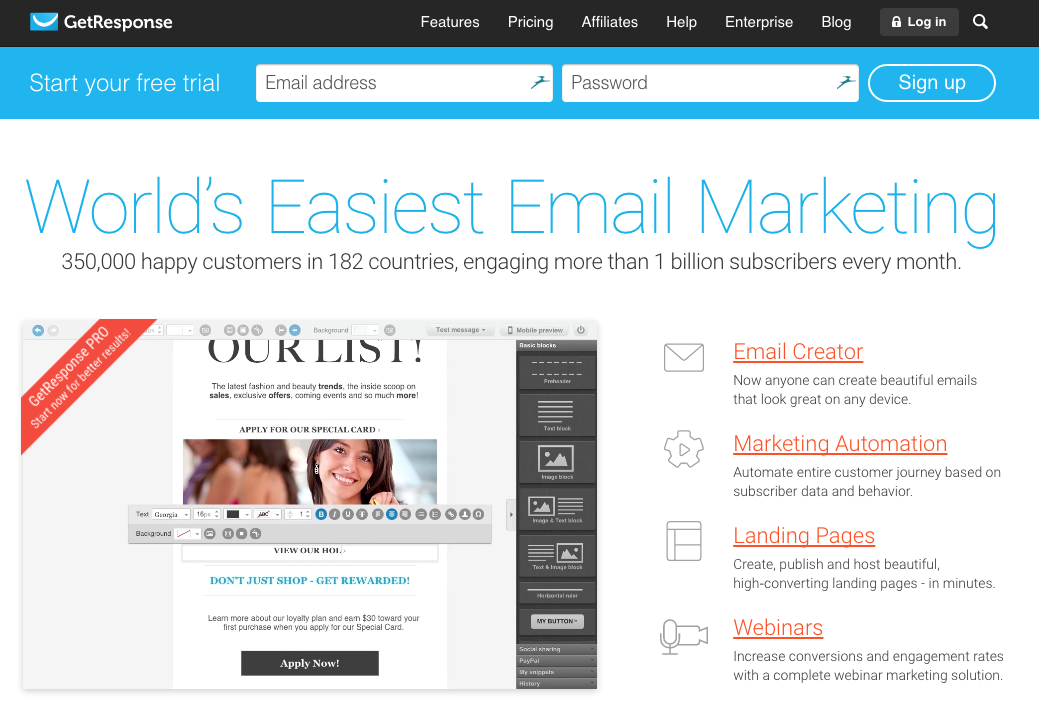 Next on our list is GetResponse, which in my opinion is the best all-rounder when it comes to email automation and just doing everything you need in one package – you can even create landing pages!
It's also worth mentioning that they are the first email marketing service to actually help you create your own webinars, for even more engagement with your email lists – I just love the idea of this, and it looks really easy to use!
You also have slightly more to choose from in terms of pricing options compared to the likes of MailChimp, and GetResponse also comes out slightly more cost-effective.
5. HubSpot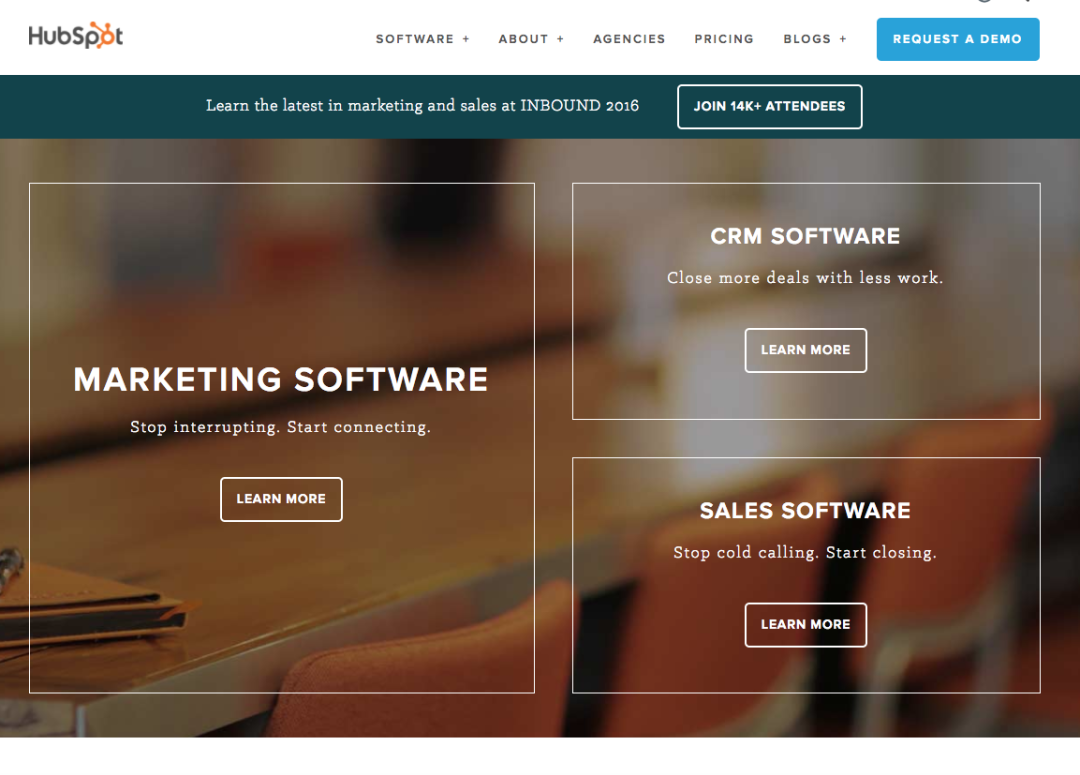 Finally, if you want a good end-to-end enterprise solution, and can afford to spend a minimum of £6,000 per year on a marketing platform that can give you email automation, detailed reports and analytics, landing pages and various other tools, HubSpot is the solution for you.
I've personally been a HubSpot partner in the past, and not only is it a great platform to use, but the team are really helpful and will be on-hand to give you lots of help and advice with your marketing efforts.
TIP: If HubSpot seems a bit on the pricey side, another option is LeadSquared, which does a lot of the same things at just a fraction of the cost.
Conclusion
I hope you've found my insights useful when it comes to choosing good email marketing tools for your home services business – it's really so important to keep your email lists engaged with great content, and these tools just make life so much easier!
If you have a question about any of the tools above, please feel free to leave a comment below, and I promise to do my best to help you out!